ATHLETES, ENGINEERS, ARTISTS & PRODUCT MANAGEMENT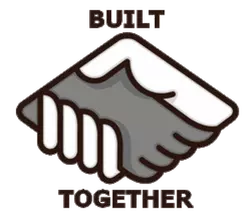 »BUILT TOGETHER« results from the impassioned teamwork of our best athletes, skilled engineers, renowned artists and product management team. The outcome of this creative fusion redefines the process of ski building, with the results being innovative, stylish and most of all authentic.
»BUILT TOGETHER« harnesses this diverse creative energy and concentrates all of that passion and expertise into the new skis. Skis that fit the needs of every true freestyle skier. Follow our story of »BUILT TOGETHER« and expect some of the most amazing products to be launched.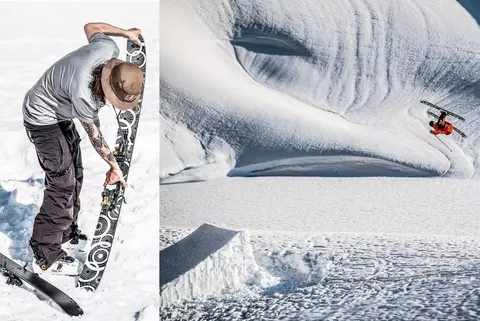 THE REVOLT 121
An 8-person team of developers, including Lead Engineer Lucas Romain and Product and Team Manager Jean-Claude Pedrolini, worked with squad members Markus Eder, Paddy Graham, Fabio Studer, Colter Hinchliffe, Tanner Rainville, Sam Smoothy and Tom Ritsch, for nearly a year crafting the new Revolt 121.
DAS

TEAM
Die unbändige Leidenschaft für´s Skifahren und die Liebe zu den Bergen sind die gemeinsamen Obsessionen, die nicht nur unsere Athleten, sondern auch unsere Ingenieure und die beauftragten Künstler verbinden. »BUILT TOGETHER« spiegelt diese Passion wider und kombiniert sie mit unserem einzigartigen Wissen im Skibau. Es ist unsere Mission, neue Wege zu gehen und dabei etwas Außergewöhnliches zu schaffen. Dazu beziehen wir die Athleten direkt in die Entwicklung ein, mit dem Ziel, Ski zu bauen, die exakt ihren Wünschen und Vorstellungen entsprechen.
PADDY GRAHAM I TEAM RIDER
»Skiing everyday you have a lot of ideas, and seeing some of them come to life really is an athletes dream«
COLTER HINCHCLIFF I TEAM RIDER
»I've always enjoyed taking part in product development, but this time the athletes are more strongly involved than in any project before. We all spend a lot of time traveling and skiing all around the world in all kinds of conditions. If we take our experience and blend it with the brilliance of the engineers, there's this fantastic chance to make a truly remarkable ski «
MARKUS EDER I TEAM RIDER
»It's awesome that Völkl brought us all down here. It really helps a lot that we are not emailing each other across different countries. It is really important that we are here building it together.«
TANNER RAINVILLE I TEAM RIDER
LUCAS ROMAIN I SKI ENGINEER
JEAN-CLAUDE PEDROLINI I PRODUCT MANAGER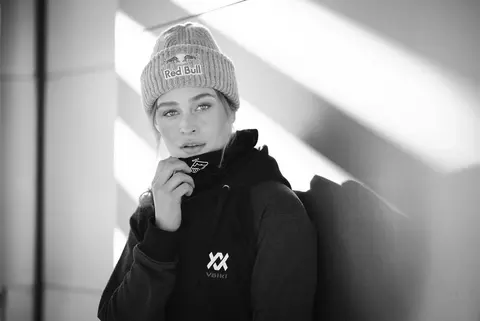 ANASTASIA TATALINA I TEAM RIDER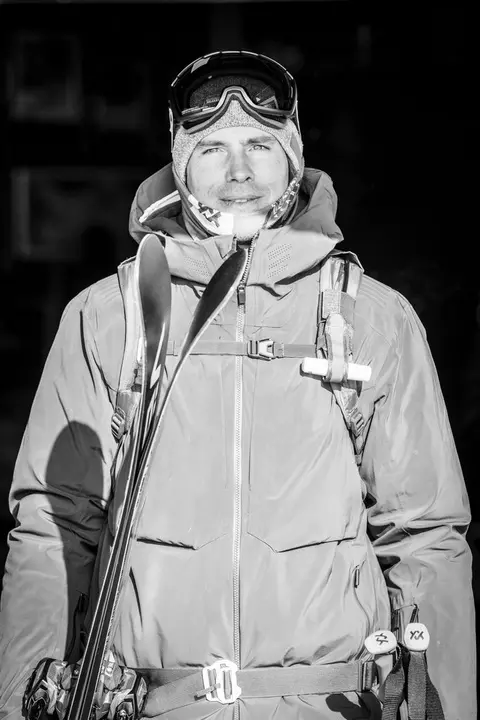 LUCAS SWIEYKOWSKI I TEAM RIDER
ANDRI RAGETTLI I TEAM RIDER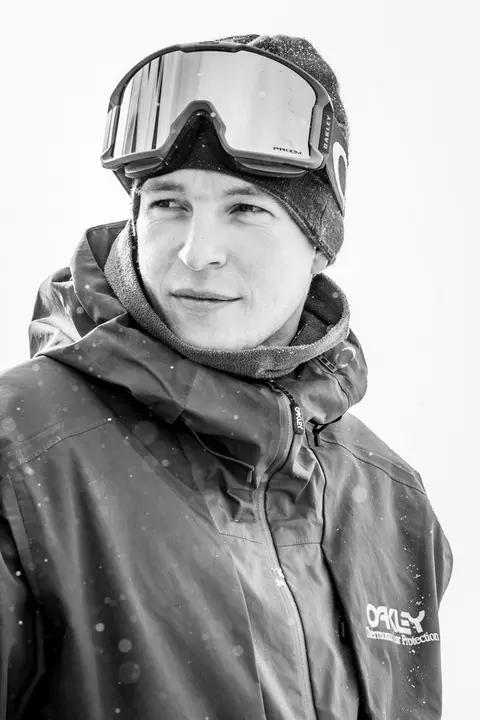 OYSTEIN BRATEN I TEAM RIDER